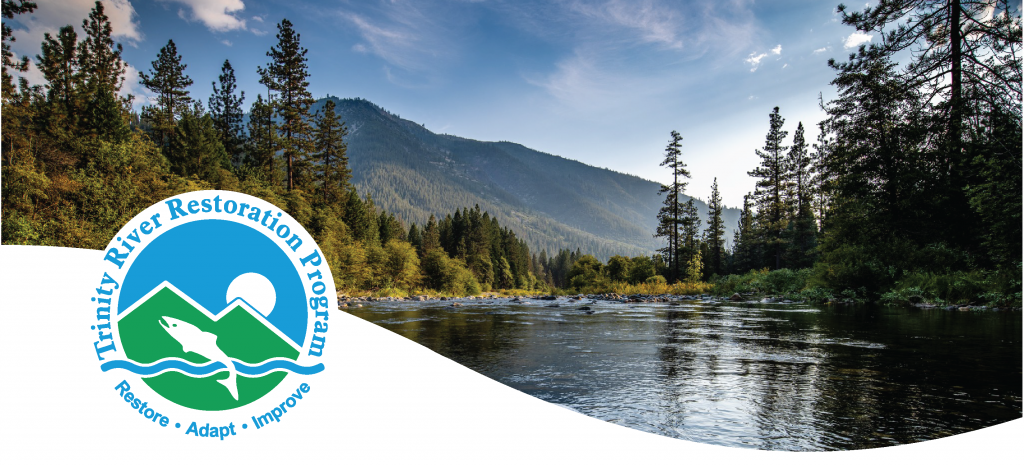 River Riffle Newsletter – September
Cover photo generously provided by photographer Peter Brimhall, "Sun sets on the Upper Trinity River".
Contents:
Trinity River: Current Conditions
Featured Article: Flow Variability in the Trinity River
TRRP Program Update: River Acres, Junction City
Upcoming Meetings and Events
Trinity River Conditions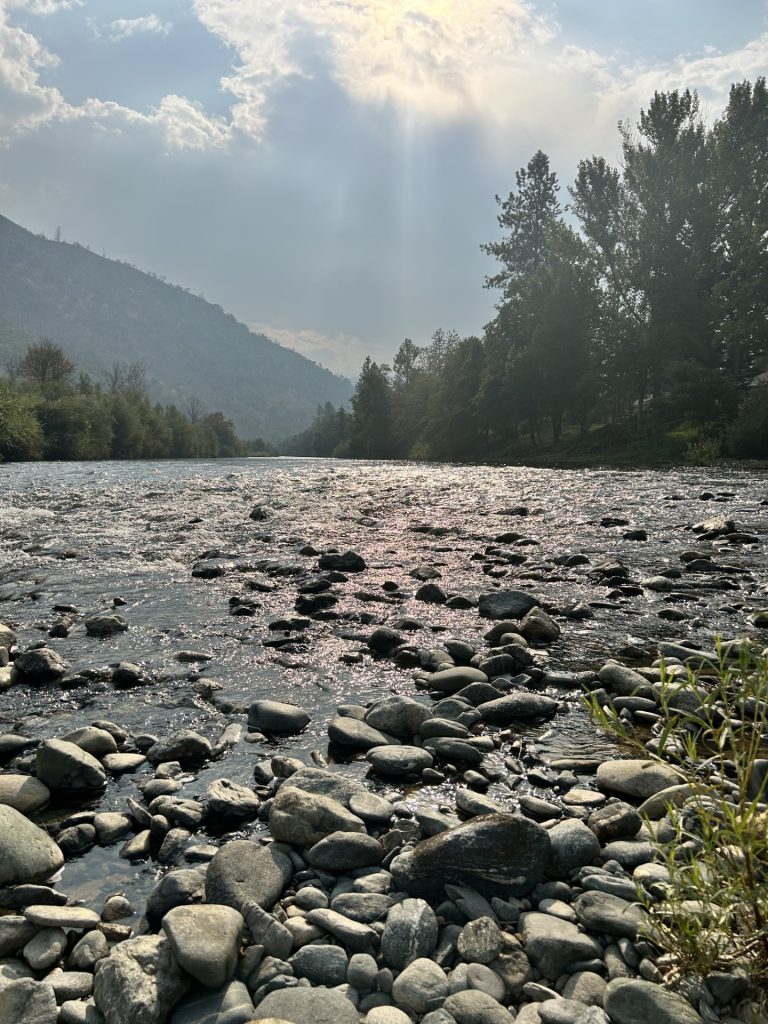 Current Conditions: September
The rise in flows due to ceremonial releases (Aug 18 – Aug 25) for the Hoopa Valley Tribe's biennial Boat Dance Celebration at the end of August cooled the river significantly (DC Temperature Gauge). After August 26, temperatures began to rise and then fall for a short time due to rain events in the area. The fall run salmonid population follow environmental cues as the sun shines less intensely on the watershed. Due to the rain events and water releases, we did see numbers jump at counting weirs ( 8/27-9/2 WC Weir = 56 adult chinook & JC Weir = 24 adult chinook), fortunately upper river conditions were suitable for those early fall run chinook.
Tropical Storm Hilary brought steady rain to the area and once again hit the North Fork Trinity fire scar on August 22. This is the second time this summer that rain sent a sediment plume into the Trinity River from the North Fork watershed. The California Department of Fish and Wildlife will continue to monitor fish for gill trauma and continue to meet with partnering agencies regarding upper and lower Trinity fish health.
---
Photo: Trinity River in the near Junction City. September 18, 2023 [Kiana Abel, Reclamation/TRRP]
Trinity Management Council
Highlights from the Trinity Management Council September Meeting
The last quarterly meeting of Fiscal Year 2023 was held in Weitchpec, CA on Wednesday and Thursday last week. Typical of the start to the first days agenda is an approval of the June meeting minutes, however this was moved to later in the day due to a request from Justin Ly [National Marine Fisheries Service] who noticed a clarification error and requested time to edit prior to approval. Following this decision the TMC requested questions and discussion of non-agenda items and then moved into TRRP program updates. The TRRP Executive Director's report can be downloaded by clicking here.
Featured Article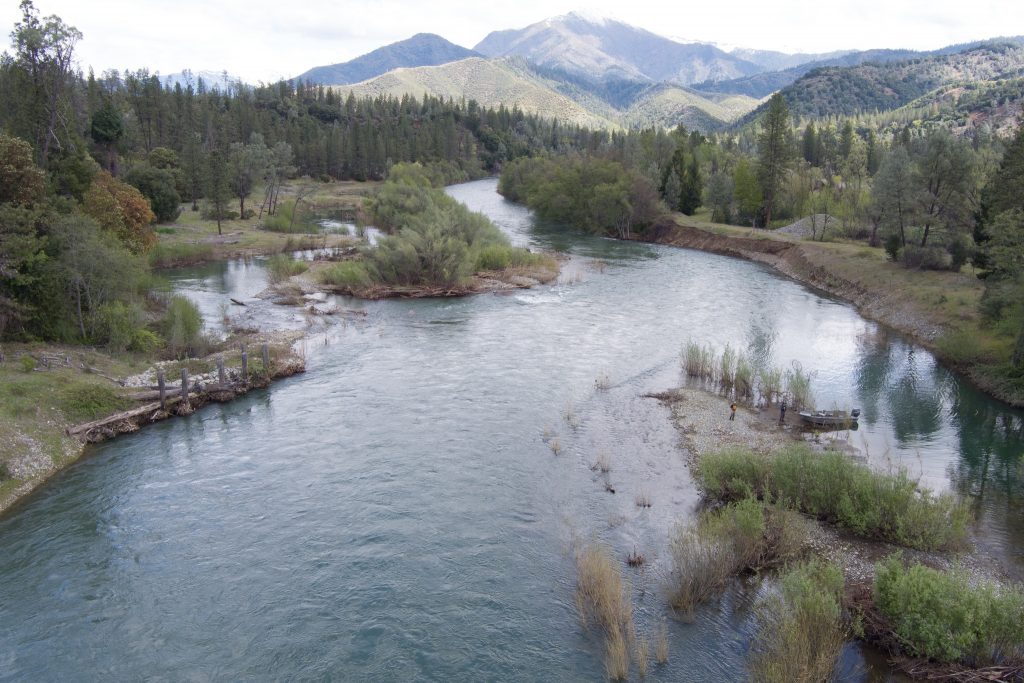 Flow Variability in the Trinity River
Imagine a winter storm brewing in the west, clouds accumulating over the mountain peaks dropping a dusting of snow and at lower elevations dripping down as rain. Waters accumulate and funnel toward low points in steep terrain running down stream paths catching sediment, leaves, and branches and delivering them into the tributaries of the Wild and Scenic Trinity River. Depending on the amount of precipitation or snow melt, creeks can daintily deliver cool mountain waters with smaller sediments while larger rain events can powerfully move tree logs and large rocks.
Between 1960 and 2022, when this wild pulse of storm-fed tributaries finally converged with the Trinity River, something peculiar happened; …
Photo provided by: Aaron Martin, YTFD
Program Update: River Acres Road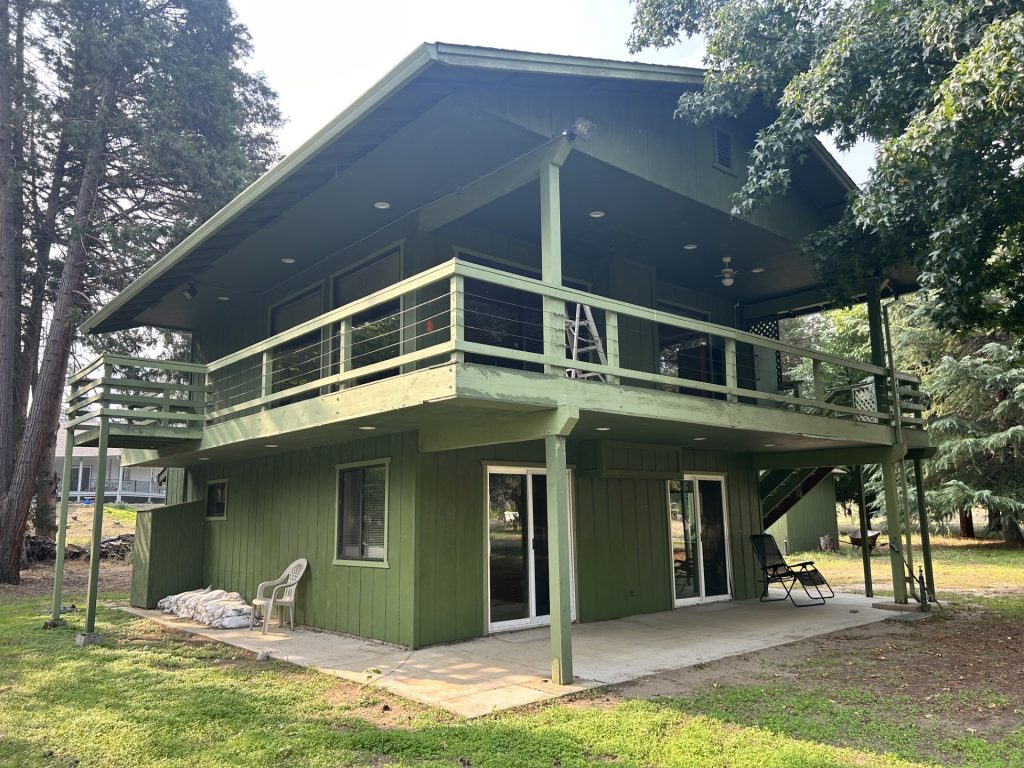 Escrow closed in late August on the property at 391 River Acres Road in Junction City. This was the last major identified infrastructure constraint for the Program based on the 2007 DWR maximum fisheries flow model. The property saw significant flooding in a 2019 winter storm with the Lewiston Dam only releasing 300 cfs. Acquiring this property gives the Program a substantial safety margin for 11,000 cfs restoration releases that occur during storms with high tributary accretion. Avenues to dispose of the house and associated infrastructure are being explored through Reclamation and GSA.
Upcoming Meetings and Events
For a full list of events, click to view the TRRP Calendar.
---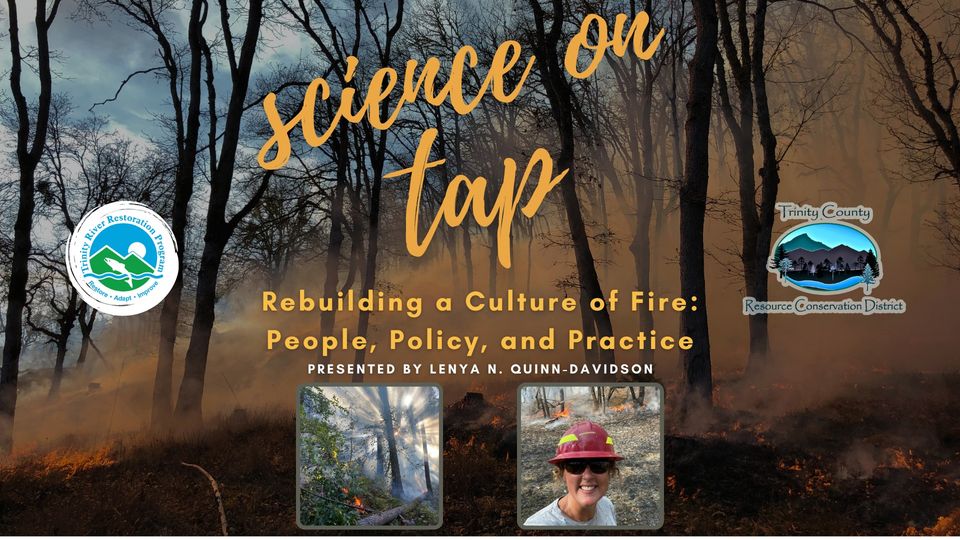 September 27, 6pm – Science on Tap
Trinity County Brewing Company
In this presentation, Lenya will talk about the work that she and others have done to break down barriers and rebuild a culture of fire in California. She will discuss the new state-certified burn boss program, recent policy changes, and the social movement around community-based fire that is taking place across the state. Join us to see beautiful fire photos, hear good stories, and to be part of the change!
---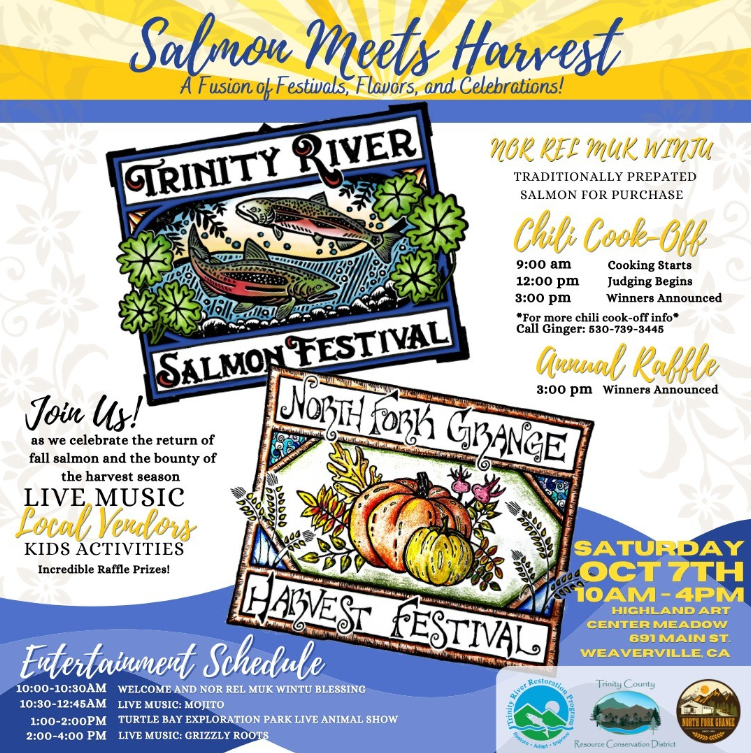 October 7, 10am-4pm – Salmon Meets Harvest Festival
Highland Arts Center Meadow – Weaverville, CA
The Trinity River Salmon Festival and the 20th Annual Harvest Festival are converging in a blend of festivities, flavors, and celebrations!
Join us on Saturday, October 7th, from 10:00 a.m. to 4:00 p.m. for this celebratory event at the Meadow of the Highland Arts Center on Main Street, Weaverville.
---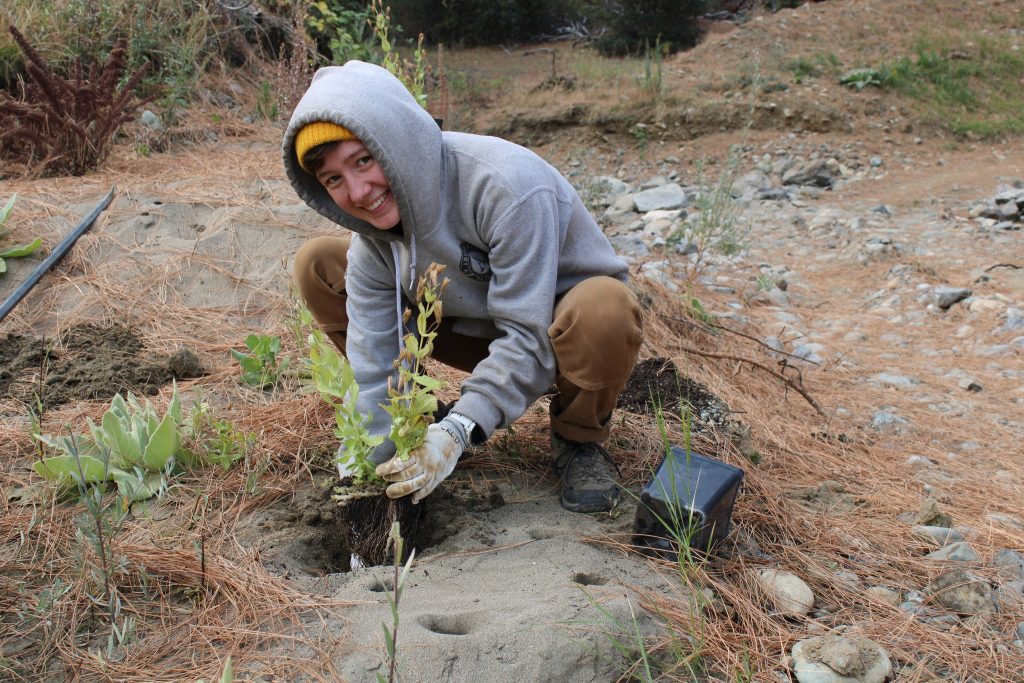 October 21, 10am – Adopt-A-Plot Native Planting Day
Bucktail Restoration Site – Lewiston
The Adopt-A-Plot program is ready to reward those who have taken ownership of a plot of land to weed and now cultivate! If you are interested in adopting a plot for the next growing season, please sign up by calling 530-623-1800 or emailing Kiana Abel at jabel@usbr.gov
Photo provided by: Michael Dixon [Reclamation]
---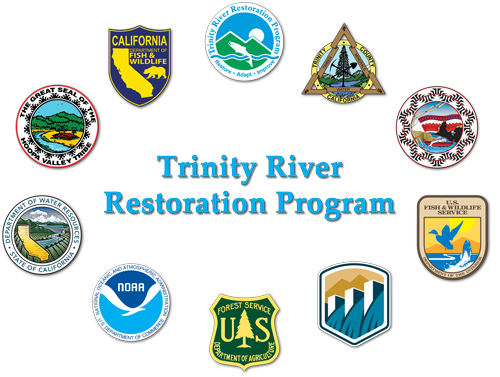 December 6 – 7, All Day – Quarterly TMC Meeting
In Person: Redding, CA Virtual: Teams meeting call-in info TBD
---
Contact Us
Call Us: 530-623-1800 Email Us: info@trrp.net